We know the importance of building an email list (to protect your business OFF of social media!)… but HOW?!
The most efficient way to grow your email list full of eager-to-hear-from-you people is to create a JUICY piece of freemium content.
This is what's called a lead magnet (or a freebie!).
A lead magnet is a free resource like a PDF download, an email course, a training, etc. that helps your ideal person to solve a specific problem.
People don't want to fork over their email for no reason, so whatever you create needs to be extremely valuable.
Ask yourself: what is a common issue, question, or struggle your ideal person is having that you could solve in 3-5 easy steps via your lead magnet?
Creating something that solves a problem for your ideal person is what is going to prompt them to take action, ultimately giving you their email in exchange for the lead magnet.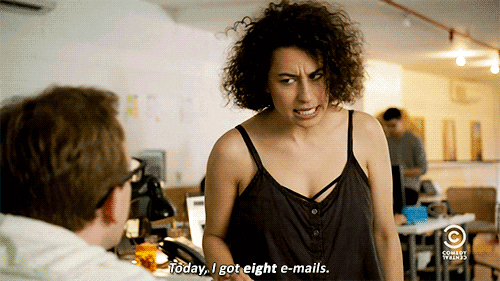 Some ideas for you:
If you are a real estate agent… 7 things to avoid after applying for a home loan
If you are a nutritionist… how to achieve your dream body without ever having to diet again
If you are a copywriter… 52 weeks of email
If you are a personal trainer… 20 at-home workouts under 20 minutes
If you are a women's hormone expert… your 4-step guide to achieving pain-free periods
Once you've created your resource, set up the back-end automation within your email service provider to deliver the lead magnet immediately, and VOILA!
My favorite way to deliver a lead magnet is in the form of an email "course".
Why an email "course"?
Because 1) not many people offer their lead magnets in this way, so you immediately stand out, 2) it doesn't require your audience to download a PDF (one that really just lives and dies in a folder on their desktop), and 3) it gets your audience in the habit of consistently opening emails from you, so your list ends up being full of people who truly love hearing from you.
Need help with creating something like this? It's what I do! Check out my VIP Week here.
If you are an online service provider who wants to grow a simple, sustainable, and profitable business WITHOUT SOCIAL MEDIA, subscribe to my email list here to receive weekly tips, tricks, and encouragement.